AppToCloud

Send files from apps to cloud drives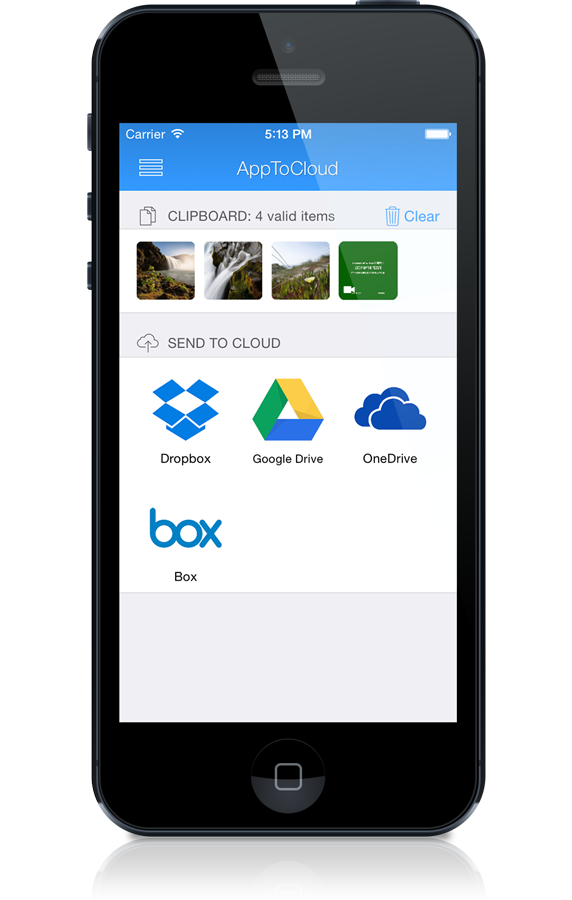 Do you want to send files from WhatsApp to Dropbox, Google Drive or OneDrive? Do you want to keep your media out of WhatsApp? Are you running low on device storage with WhatsApp media files?

This app is new tool to easily upload files to cloud services like Dropbox, Google Drive and others. A must-have app for users looking to send files from WhatsApp directly to cloud drives, in order to save device storage or to have these files accessable thru cloud or even to keep them in a safer, personal place.

This app allows you to get media and other files from apps (not just WhatsApp) and send them to cloud drives thru simple copy&paste. Useful tool to keep your files or files shared with you in cloud, instead of just in device.

Save device storage by sending several items to cloud
Keep files in a safe cloud drive
Keep files private, not in device
Make files available in cloud, accessible everywhere
Easy-To-Use, just need to link your favorite cloud account once
Several file types supported: image, video, audio, pdf, text...
A mix of item types is fully supported too