Easy Converter

A definitive, easy-to-use unit and currency converter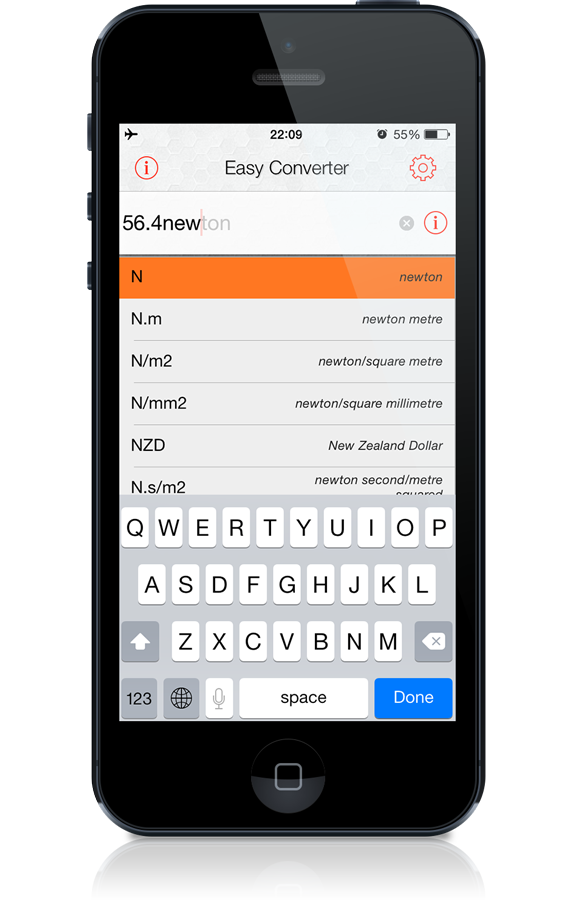 A definitive, easy-to-use unit and currency converter, for smartphones and tablets. It's just like a web search: You can perform conversions by simply typing what you want to convert, in a single input, just like you do to search the web for years. It's also a complete and ultimate tool, providing more than 900 units and 170 currencies available for you. You don't really need to know what type of conversion you are going to do, as this app dynamically recognizes first letters and symbols. When hitting return, all possible conversions are shown, most likely matches first.
Easy-to-use
Lots of units and currencies
Definitive convertion tool
Free!